7th Art
Residential project, Tournai — Belgium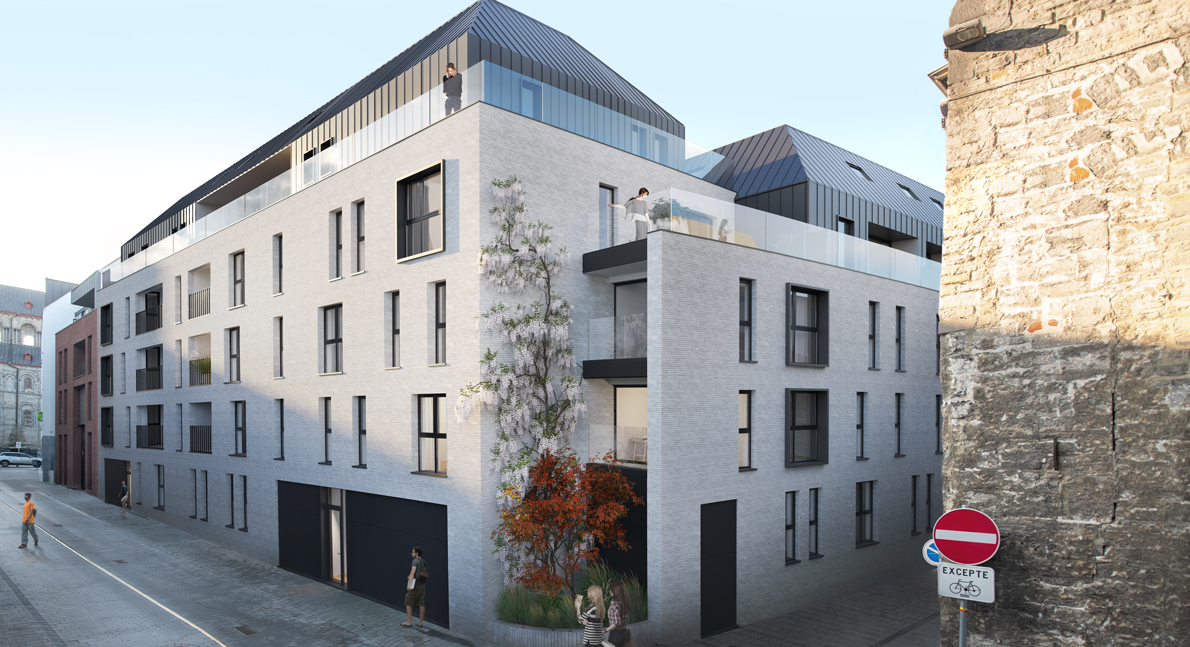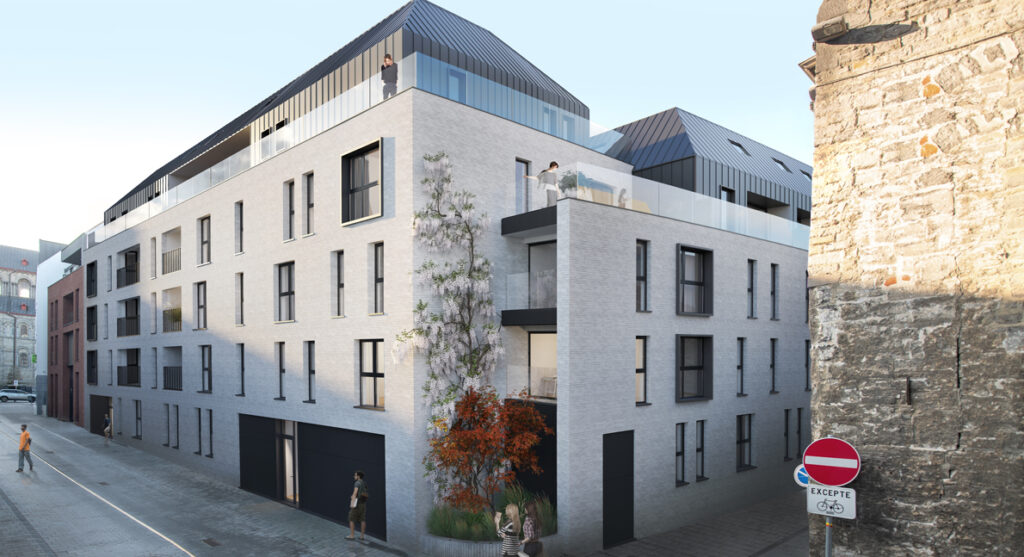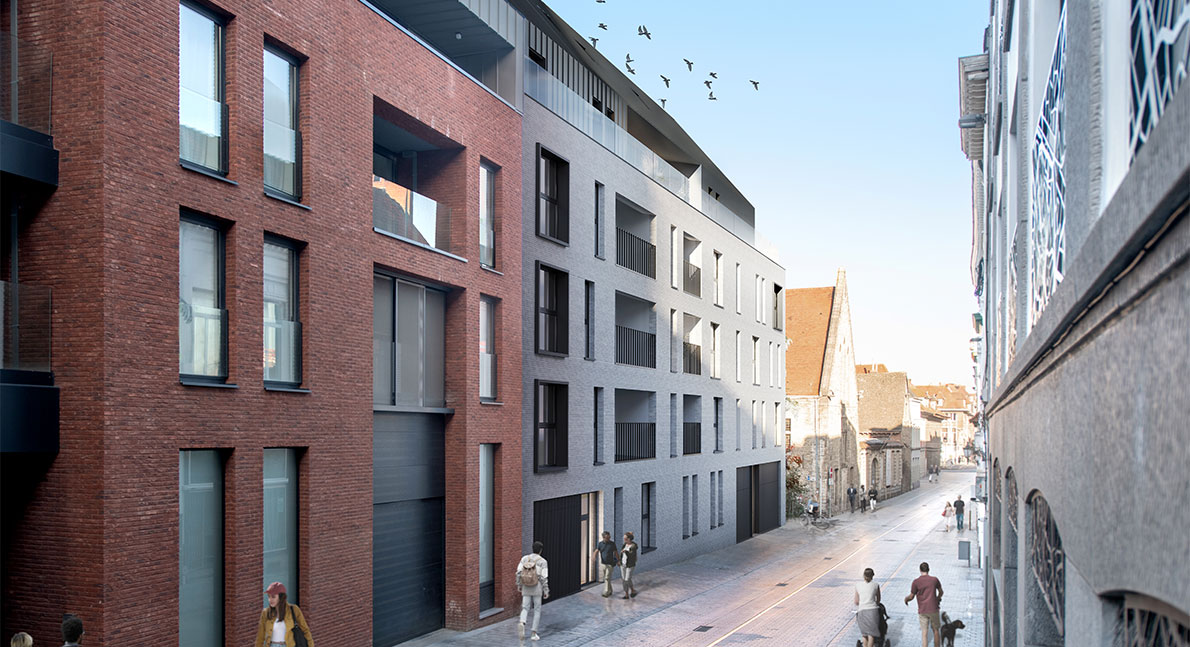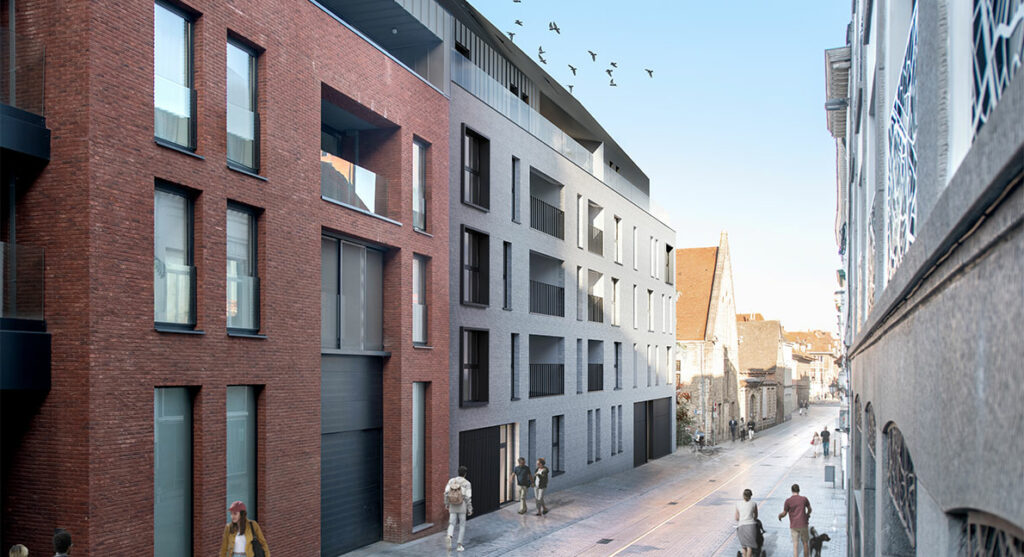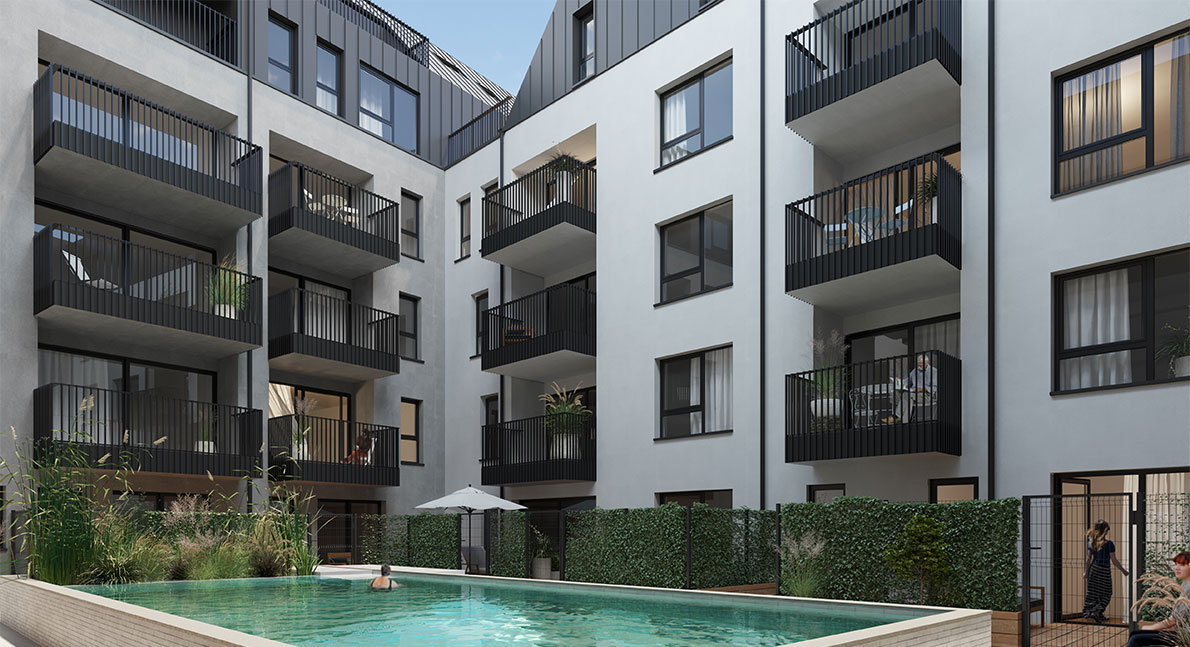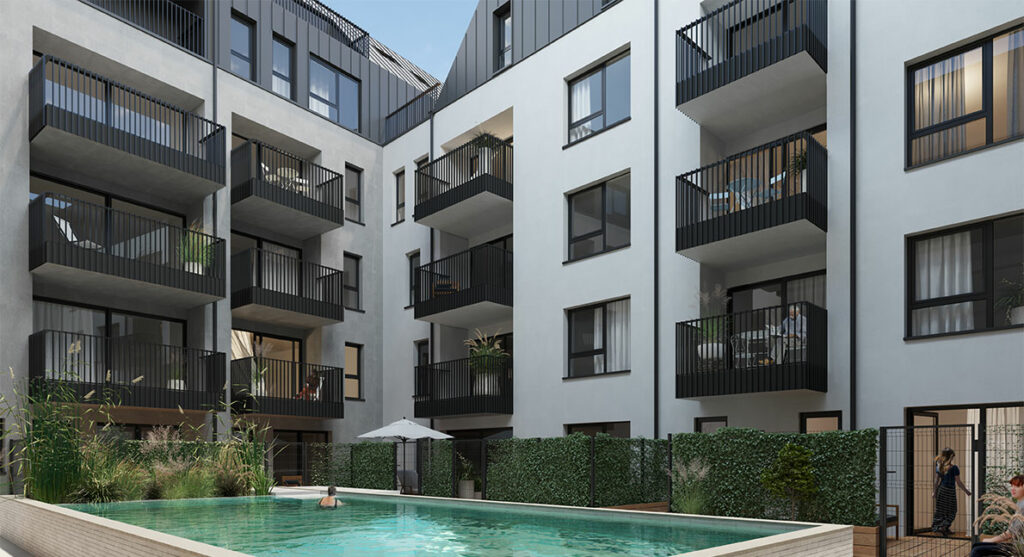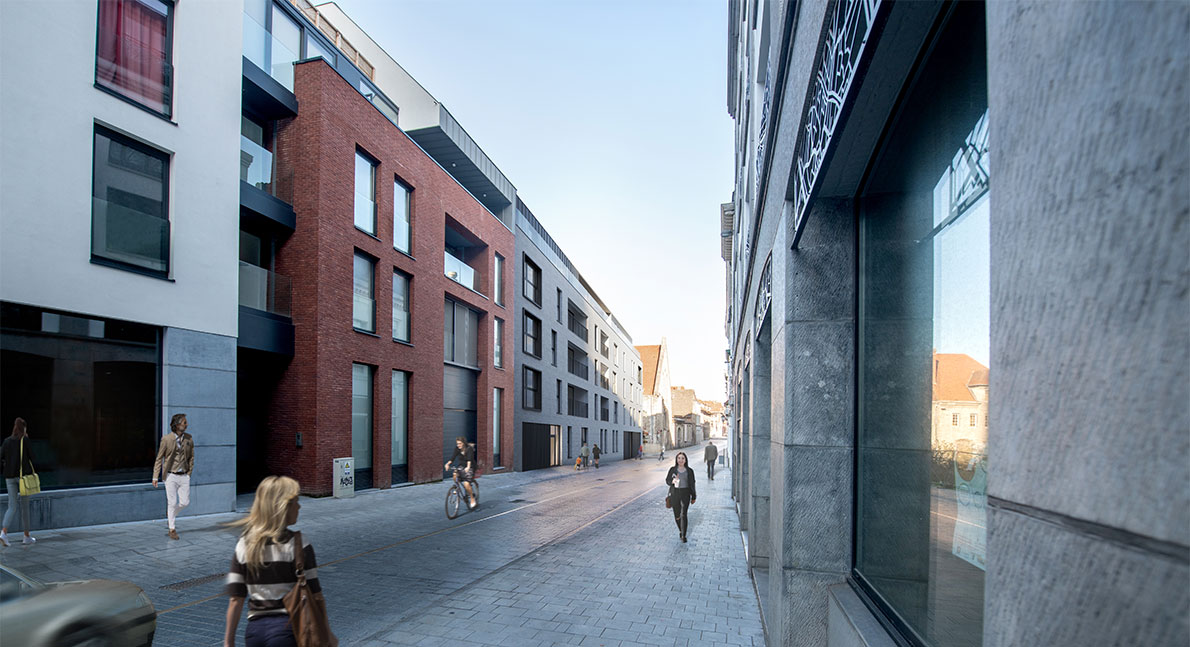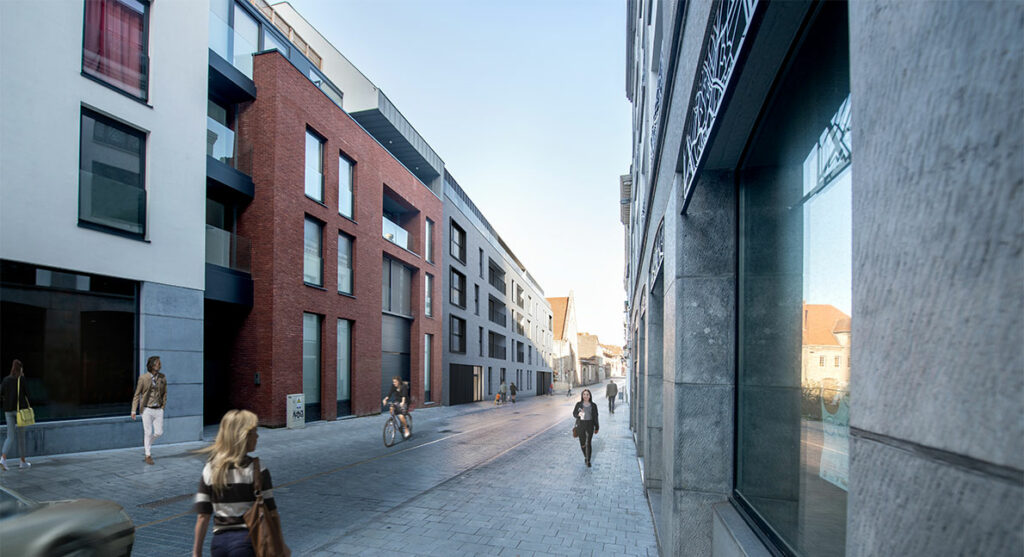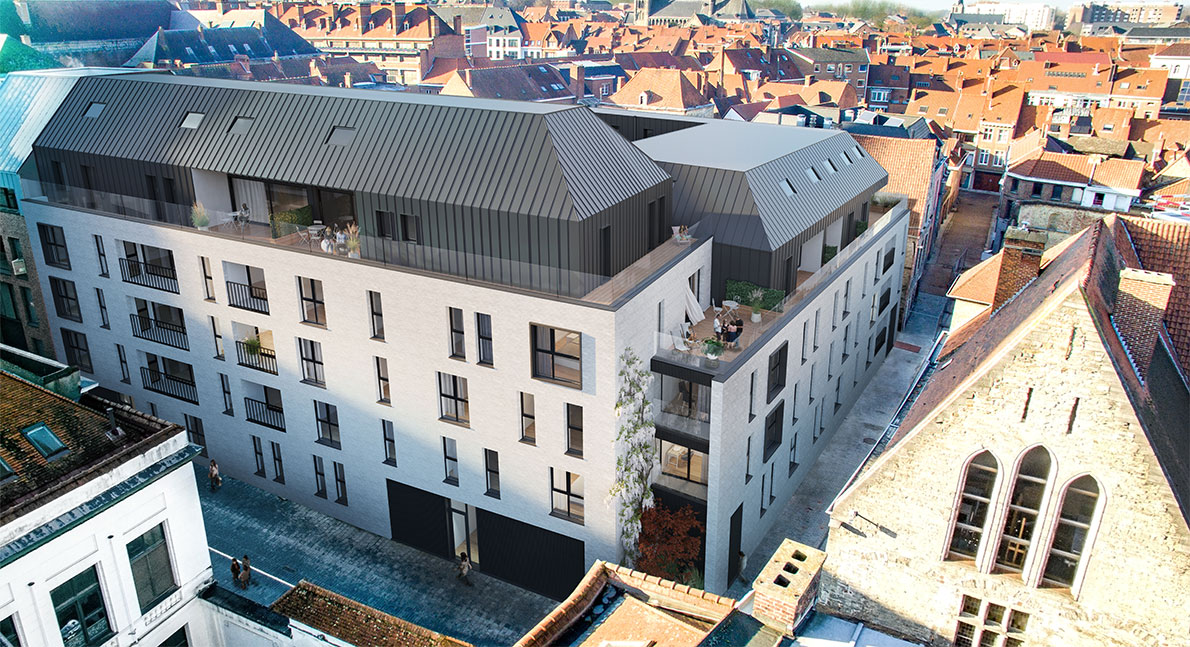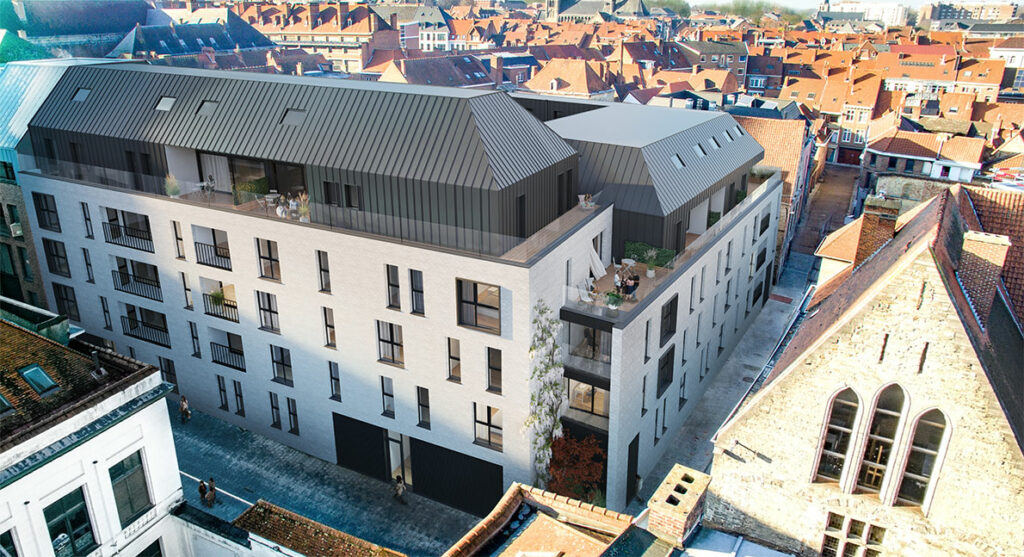 Residential project in the center of Tournai
Located on the corner of rue de l'Hôpital Notre-Dame and rue de l'Arbalète, a stone's throw from the Cathedral, the former Multiscope Palace cinema gives way to the "7ème Art" project. The development comprises 48 apartments with one to five bedrooms including four studio apartments.
In addition to the diversity of apartment sizes which range from 55 to 230m², the particularity of the project lies in the creation of a central patio with a natural swimming pool, a meeting place for future residents. All the flats will also have large terraces.
The 7th Art residence is located in the very centre of Tournai, in the immediate vicinity of the shopping streets, the Scheldt (100 metres), the Cathedral of Notre Dame de Tournai (100 metres) and the Grand Place (300 metres). The site is also well linked to the public transport network and is less than one kilometer from Tournai train station.
The 7th Art project will include an underground car park with 49 car spaces and numerous bicycle parking spaces.
Total project area
Number of units
RESIDENTIAL UNITS AREA
Architect
Timing

Beginning of the works 3rd Quarter 2021
A CIT RED PROJECT
Location
Angle de la rue de l'Hôpital Notre-Dame et
de la rue de l'Arbalète à Tournai
Are you interested ?
Come and meet us or leave us a message.
We will be pleased to answer you as soon as possible.